homepage new
MML is a holistic platform that awakens your true potential at personal, professional & spiritual level. Our aim is to inspire you to live a life full of wisdom and meaning. We are a growth and people centered organization that aims to make a difference in the lives of people we come across.
Therefore, we are excited that you're here. Thank you for wanting to know more about us.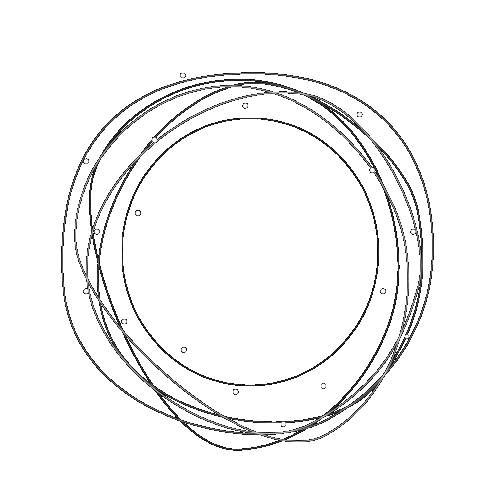 Discover life wisdom to find meaning in your life & forge your path to success.
We aim to inspire you to find your calling & move towards the path of growth, transformation through coaching &  life skills oriented programs.
Masters in Emotional Intelligence & Human Relations
---
Masters in Emotional Intelligence & Life Coaching
ICF ACC/PCC Certifications
ICF Global Coach Certification Program
ICF CCE Emotional Intelligence Coach Program
---
ICF CCE NLP Coach Program
---
ICF CCE Positive Psychology Coach Program
---
ICF CCE Positive Spiritual Intelligence Coach Program
ICF MasterClass Workshop Series
ICF MasterClass Workshop Series
To contribute to society by creating a viable learning ecosystem and growth platform for coaches, professionals, and entrepreneurs.
We strive to develop a growth-focused community that shall embrace the power of human empathy, kindness, and wisdom to impact society positively.
The MasterMyLife Group of Companies
You Me and Life (The Coaching Vertical)
You Me and Life is a Coaching hub dedicated to every individual interested in the space of coaching. Being a life coach is about supporting people to make meaningful change in their lives. Change that motivates people to follow their career path, improve their relationships, gives freedom and embrace their spirituality and highest self.
To make it possible, we have designed this platform to support our budding coaches in various ways. Through YML platform we empower & support them in following steps:
• Help them in acquiring paid clients with 500 hours of paid coaching assignments
• Giving business support : from branding to launching the website
• Providing a close knit community of leaders, coaches who help each other in peer-peer coaching, escalating each others' business etc
• Provide with various databases of coaching assignments, coaching jobs, companies hiring freelance coaches etc.
The platform is designed keeping in mind the continuity of relationship with our coaches. Even after the official coaching course is completed, the support continues. We'll walk alongside you, forever, as you take the next steps.
MasterMyLife Foundation (The Not-for-Profit Vertical)
MML Foundation's goal is to empower the masses by spreading the power of life skills. Our aim is to foster an environment where everyone feels values, supported, and inspired to achieve their life goals. MML Foundation helps to instill life skills that include providing opportunity and access to life skill tools and resources for all individuals looking to grow, transform and develop leadership skills.
MasterMyLife EQ Education (The Education & Life-skills Development Vertical)
MasterMyLife EQ Education (The Education & Life-skills Development Vertical)
MML is a life skills oriented education platform whose goal is to empower individuals and inculcate growth, transformation in their lives. Through our range of programs we try to imbibe the values of meaningful life in the lives of our students and individuals we come across. 
Our program ranges from Masters degrees in Emotional Intelligence to ICF Life Coaching Certifications and other various short term certifications to improve the lives of individuals personally & professionally.
MML EQ Education's aim is to not only provide world - class education to their students but to take them through an experience where they would enjoy every aspect of their transformative journey.


University of Mumbai's (MU) Garware Institute of Career Education and Development (GICED)
believes in bringing about greater linkage between education and skills, employment, work-orientation and application to personal and organization goals.
KNOW MORE ❯
The International Coaching Federation (ICF)
headquartered in the USA, is an established organisation and one of the premium governing bodies of the Life Coaching industry across the world. They are the gold standard in the coaching industry.
KNOW MORE ❯


iED Academy Europe
The Knowledge Hub of European Entrepreneurship, they connect research and innovation in the entrepreneurial ecosystem to help you successfully create and grow your business.
KNOW MORE ❯


The Key Account Management (KAM) Group UK
The Global Resource for Managers Everywhere, KAM supports managers and corporations around the world to grow profitable business with their most important customers by drawing on the knowledge, expertise.
KNOW MORE ❯
Crack the code of enhancing your relationships

Take our FREE Behavioural Profile test to gain an edge in:
Acing crucial conversations
Understanding your own personality
Gaining secrets to successful relationships
This test will not only allow you to experience the test but to understand MMLs space better
TAKE THIS FREE BEHAVIOURAL PROFILE TEST
MasterMyLife HeadQuarters - India

MasterMyLife EQ Education - Mumbai University, Kalina Campus, Santacruz East, Mumbai, Maharashtra 400098
MML Registered Office, Pune - India

B-1102, Blossom Boulevard, Lane no. 7 – Koregoan Park, Pune 411001